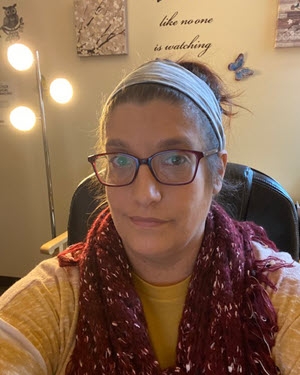 Dawn Thompson
E:
This email address is being protected from spambots. You need JavaScript enabled to view it.
---
Registered Social Worker
Grand Prairie Care Centre
Director
I am a RSW currently working in a long-term care facility for Grande Prairie Care Centre in Grande Prairie Alberta. I support the residents, their families and staff in a vast array of facets. I have been in my current role for just over 4 years and quite enjoy the work I do. I have been involved with seniors in many different roles since I was younger.
I am a passionate, and caring individual who enjoys advocating for those individuals that may not have the ability or opportunity to use their voice to advocate for themselves. I am creative and when faced with a situation, I like to question the reason why things happen, and come to the table with a fresh perspective. My goal in life is to make a difference and if I can make the difference in at least one person's life then I will have succeeded.
One of my favourite quotes is from Ghandi "You must be the change you wish to see in the world", and an unknown author "If you can be anything in this world be kind".