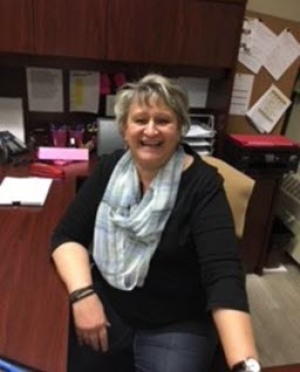 Joanne Blinco
E:
This email address is being protected from spambots. You need JavaScript enabled to view it.
---
(Lethbridge)
ROSC Grant Coordinator
I am responsible for the ROSC grant elder abuse program funding and working to support the AEAAC and to ensure its sustainability. In this current position, I am working with other case managers across the province of Alberta to address the issue of elder abuse. It's a chance to make a difference on a provincial level. I have been in the field of abuse and family violence for now 36 years. I am a Social Worker (University of Victoria- BSW) with a work history in Child and Family Services Ministry, having worked for them for 30 years. For the first 15 years I worked residential care with both the youth, their parents and families and then did community outreach in the rural areas surrounding Lethbridge. For the later part of my work with the Ministry I did child protection, which included conducting intakes, investigations, and case management and I was a supervisor. Working with a diverse group of families of different ethnic origins, different concerns, diverse ages, genders, and family compositions.
I then decided that I wanted to work with seniors leaving the ministry, the new learnings around aging, barriers for seniors, and elder abuse felt like finding my new passion. I was the Case Manager for Lethbridge Elder Abuse Response Network (LEARN) in Lethbridge for 4 years a full-time position within Lethbridge Seniors Center Organization. In May 2021 I became employed with the AEAAC as the coordinator for the taking action against elder abuse funding.
I am passionate about being a part of the AEAAC as it allows me the opportunity to join a dedicated group of individuals who are committed to increasing the awareness of elder abuse and supporting a community response to supporting older adults in abusive situations. In working for the AEAAC it allows me to grow my skills, doing work in areas like strategic planning, sustainable funding, committee work and as most importantly to be that voice with others, and for others to address elder abuse.